Ponysaurus Pizza
Pizza with a Point
To launch Ponysaurus Pizza — a new brand from a brewrey that always takes a stance on hot-button issues —we wanted to show off how well-rounded their pies are by making a point. 360 of them, to be exact.
Featured
Muse by Clio
Generating this many opinions was an all-agency effort. My twenty four cents are highlighted below.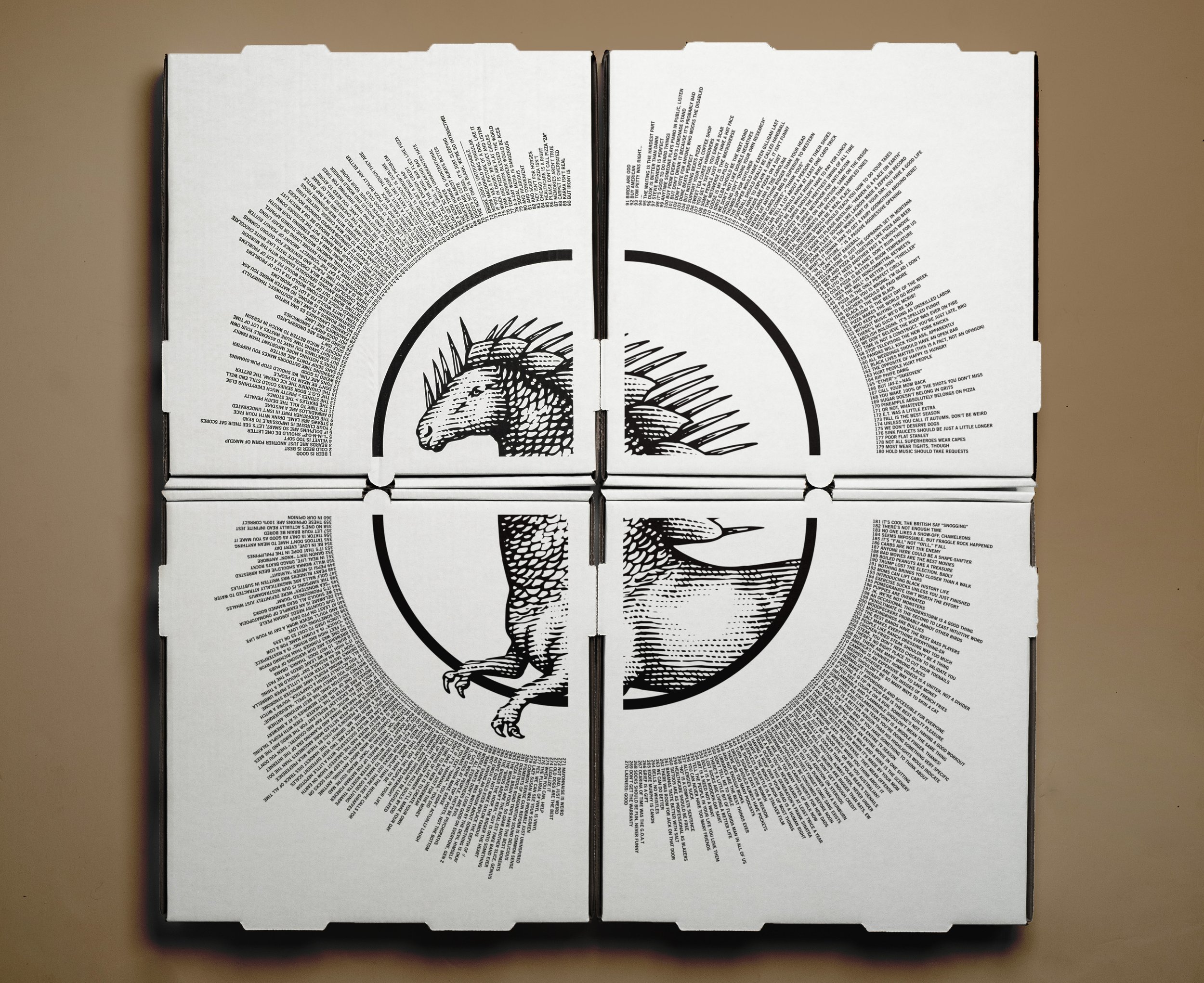 My points:
3. Beards are just another form of makeup.
10. Armadillos are a mistake.
17. Puns are fun; we need to stop pun-shaming.
43. People who whistle in public should be on a watchlist.
44. Humanity peakeed at corncob-shaped corncob holders.
46. We should repalce spiders with web-spinning frogs.
51. Billionaires can (and should) end world hunger.
56. Tomatoes aren't fruit, even though they are.
63. Better Call Saul > Breaking Bad
64. Slugs get so much unwarranted hate.
66. The best humor is unintentional.
68. Snakes are cute.
85. Healthcare is a right.
154. There's no such thing as unskilled labor.
155. Abolish bologna. It's spelled funny.
175. We don't deserve dogs.
238. There are just too many types of milk now.
315. Anyone can be wildly successful with a little nepotism.
321. If you like all music "except rap and country," then you don't.
350. Willy Wonka should've been arrested.
356. TikTok is only as good as you make it.
358. No one's actually read Infinite Jest.
359. These opinions are 100% correct.
360. In our opinion.








Agency: Badlwin&

Executive Creative Director - Mitch Bennett
Director of Design - Jen Matthews
Designer - Jenny Thackham
Studio Artist - Regan Wood
Associate Creative Director - Scott Chalkley
Director of Project Management - Tonya Martin
Photographer - Bob Ranew

Writers:
Alexa Ingle
Caity Barnes
David Baldwin
David Dykes
Donnine Canamar
Emily Watson
Greta Bennett
Jen Hazelett
Jen Matthews
Jenny Thackham
Jerry Bodrie
Kateri David (me!)
Kelly Reed
Kevin Grealey
Lauren Stanton
Matt Wood
Mitch Bennett
Phil Simons
Regan Wood
Renée Tufillaro
Scott Chalkley
Troy Harris II